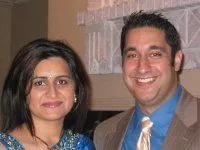 Ronnie K. Sikka
Progressive Chiropractic & Massage
711 112SE Unit C, Everett, WA 98208
425.355.5000

Dr. Ronnie Sikka is a licensed Chiropractor serving the Everett community. Dr. Sikka graduated from Simon Fraser in Canada with a bachelors degree in Science. He then went on to earn his Doctorate of Chiropractic from Cleveland Chiropractic College in Kansas City, MO. While attending Cleveland Chiropractic College he took many hours of extracurricular chiropractic technique classes. Dr. Sikka is proficient in Diversified, Gonstead, Activator, Chiropractic Biophysics, and many other techniques. The clinic specializes in personal injury work as well as workers comp. He has had success treating a wide variety of patients ranging from newborn babies, pro athletes, and seniors. Dr. Sikka is committed to helping his patients not only with good chiropractic care, but also with other aspects of health including, nutrition, exercise, and the psychology of getting and staying healthy. Dr. Sikka uses a "whole person approach". This approach to wellness means looking for underlying causes of any disturbance or disruption (which may or may not be causing symptoms at the time) and make whatever interventions and lifestyle adjustments that would optimize the conditions for normal function. Using this unique approach, Dr. Sikka is able to help you to accelerate and/or maintain your journey to good health. Dr. Sikka was awarded the title of "Official Chiropractor of the Everett Silvertips". He is pleased and honored to be a part of the team.
---
Our office offers both open treatment areas and closed treatment rooms. Please let our staff know which you prefer when scheduling your appointment.
Contact Us Today!